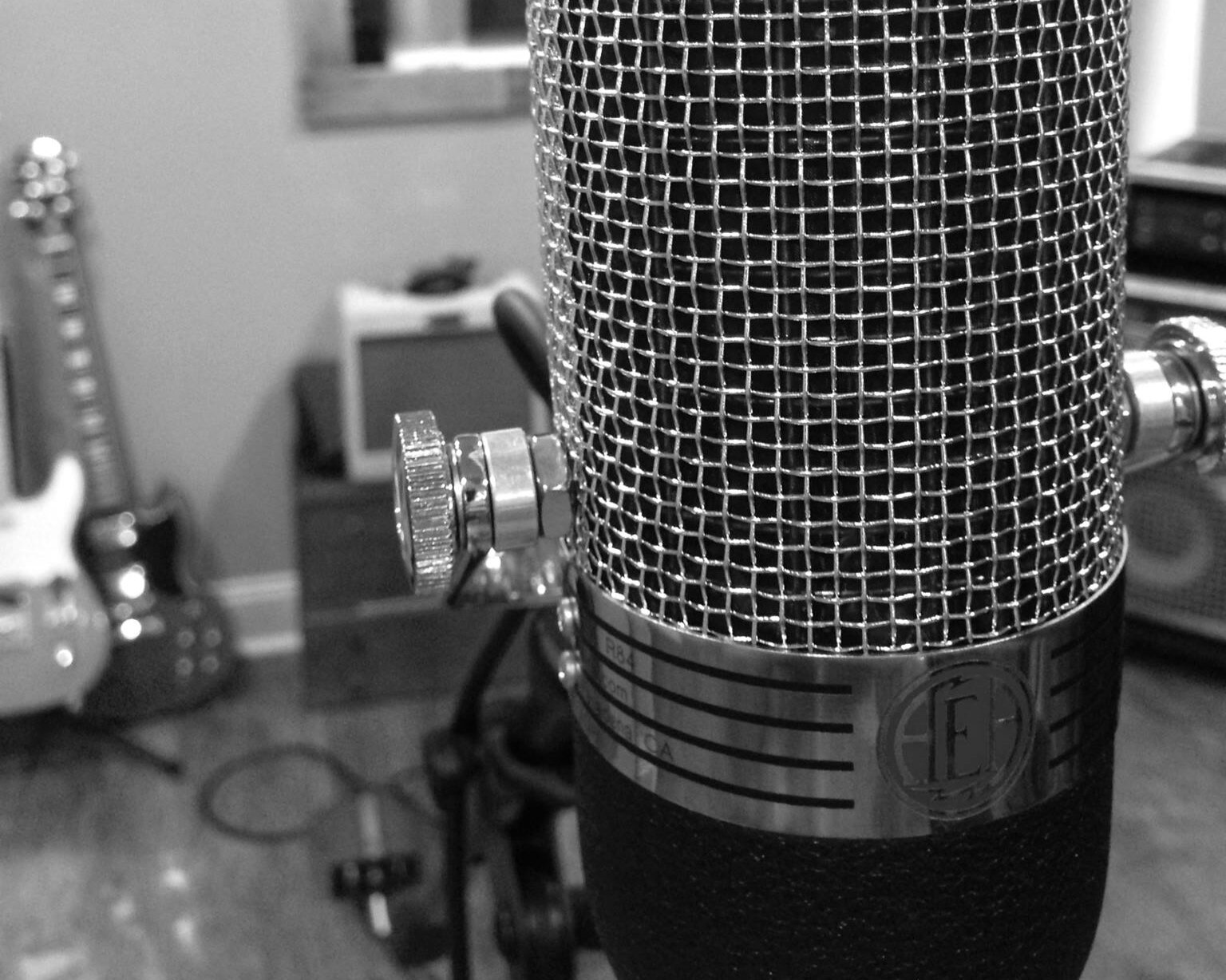 Our story is simple. We want to provide the highest quality recording experience in an atmosphere that spurs creativity. It's quirky and not perfect, but it's home and we just want to invite you in...
You are probably saying to yourself, "Why do I even need a studio…I can do it all on my own and save a lot of money."
That is quite true…you could save a lot of money. The thing is, wouldn't it be awesome if you didn't have to worry about all the technical stuff and focus on being creative? You don't know how many people come to me after countless hours, days, weeks, months, even years lost in either trying to figure out how to use the equipment they purchased, or even worse, why their music isn't coming out they way they are wanting it to. Not to mention the amount of money spent on equipment.
That's where we come in. You will never be able to get all that time back and frankly, we never like to see that happen to anyone. Our job is to make sure that the sound that you want is what is being captured and the only thing you have to worry about is how creative you want it to be.
You wouldn't believe how creative your music could be when you are collaborating with someone. Also, we make sure that the atmosphere is laid back and chill. If you need a break, relax in the lounge or take a walk around a downtown and grab bite in some of my favorite places. Believe me, I know all the best places!
Jonathan Gautier -Producer and Owner
I have always felt that music is my identity. My mother told me of the time when she and my father saw the Boston Pops play and she was pregnant with me. She said that when the orchestra was playing, I was moving violently inside of her. I knew very early on that I wanted to be in music in some form or another.
I am a proud graduate of the University of Central Florida, where I have a BA in Digital Media and a MA in Music Technology. I was very fortunate to intern for Walt Disney Entertainment, where learned so much about music licensing and music business as a whole. However, life took an unexpected detour when I could not get a job at a studio. I decided that I would run my own studio out my house. I also decided that I would become an educator and took the tests to be a music teacher.
After seven years of teaching elementary music in the public school, I decided to take a leap of faith and run the studio full time. I would have never been able to accomplish this without my faith and the support of my family.
Michael Williams -
Assistant Engineer and Videographer
I've had a long obsession with conveying stories with visuals and sounds. From my first time hearing Eddie Van Halen ripping through "Eruption", to my first time seeing Star Wars, I was convinced I need to be involved in the creative industry in some way.
So I taught myself to do both.
Now, I seek new and exciting ways to help people get their voice out to the world; be it through managing a kickstarter for your EP, filming an artist spotlight/music video, or just helping you record your single, I believe that everyone has an equally interesting story to tell the world.
I hope I'll get to help you with yours.
Musical influences include: John Mayer, August Burns Red, The Band Camino, Toska, The 1975, RKS, Anberlin, joan, and many more.
Alice Kosmicki -
Assistant Engineer
I started as a middle school show choir student with a deep interest in the science of making music. I dove in headfirst by building my own recording setup in her bedroom at fifteen. Shortly after, I met Jonathan for an internship at Sound House. The rest is history. My inspirations include Blake Harnage, Sylvia Massy, and Justin Meldal-Johnson.